Memorial Day Parade:  Saturday, May 27th.  The parade starts at 10am on the corner of Princeton Ave. and Nassau St. and goes to Princeton Monument Hall  (1 Monument Drive or 45 Stockton St. in Princeton).  Please join us for a short ceremony at the hall at 11am. 

Veterans are encouraged to be in the parade.  
E-mail
Mark Freda, (SOP 
Vice Chair / Media / PR
) for more information.  
Open to all.
Flag Day:  Princeton's Flag Day Ceremony is 

Wednesday, June 14th, at noon on the plaza at Princeton Witherspoon Hall, 400 Witherspoon Street, Princeton.

 Please contact us about American flags to be properly retired, 

or bring them to the event.  Area schools encouraged to attend. 

Open to all.

Veterans Day:  Spirit of Princeton joins Princeton University in its Veterans Day Celebration at University Chapel on Friday, Nov. 11, at 9 a.m. A wreath laying will happen at the All Wars Monument at 11am.

PLEASE NOTE:  The Spirit of Princeton is no longer hosting the 

annual fireworks show.  We sincerely apologize for any 

upset and appreciate your understanding. 

For SpiritOfPrinceton.org questions or media inquires please contact:  Mark Freda, (SOP Vice Chair / Media / PR). 
Supporting the Spirit of Princeton:

The Spirit of Princeton Fund is a fund of the 

Princeton Area Community Foundation (PACF).  

Please send your tax-deductible donation, payable to PACF/Spirit of Princeton Fund, to:  

Princeton Area Community Foundation

15 Princess Road

Lawrenceville, NJ 08648

Click to donate on-line now.

(C) Spirit Of Princeton.  All Rights Reserved.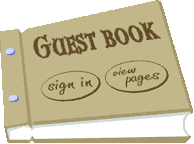 "The Spirit of 1776 

       is not dead."

Sign in.  Tell us what you think. We appreciate your feedback.

from the memorial day parade to flag day...we put princeton first.

A  f u n d  o f   t h e  P r i n c e t o n  A r e a  C o m m u n i t y  F o u n d a t i o n                           

celebrating the red, white and blue!

 Putting Princeton First...

Anticipated schedule of events for 2023

CHECK your calendars now:

The Spirit of Princeton is a charitable, non-partisan community committee dedicated to bringing the community together in civic pride through the organization and sponsorship

 of community events. The committee consists of the 

following area residents and officials:

Mark Freda, Co-chair

Kam Amirzafar, AEP, CFP, Co-chair

Pam Hersh

Bob Swierczek

Lorraine Simbala

Chris Ieva 

Michael Rodos

Roger Williams

Dr. Teena Cahill, Psy.D

 Putting Princeton First...

Visit our facebook page for continuous updates:

Frank Tylus

Parade Coordinator

Lt. Col. Brooks Dyer

Josh Wilton

Ben Stentz

Evan Moorehead

Jackie Wadsworth

Keith Wadsworth

David Popenoe

Timothy Charleston

Anthony DiMeglio

Matt Hulbert